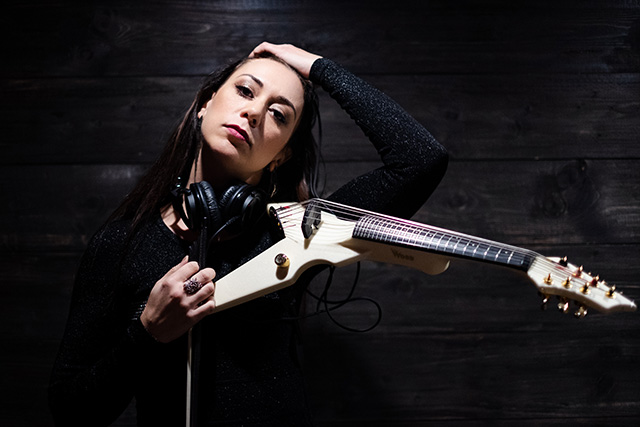 "Meeting Mark Wood and getting my hands on a Viper changed my career and my life. I can do things I never dreamed of as a young player and the possibilities still remain unlimited. I still love my acoustic violin , but my Viper has allowed me to find my true voice…It challenges and inspires me as an artist every time I pick it up and I couldn't be any more grateful. Mark Wood is a mentor and inspiration to me and everyone at Wood Violins has become family. You truly get so much more than just an instrument from Wood Violins!!"
Cassandra "Cat" Sotos is an artist, songwriter and international-touring violinist, known primarily for her live and studio work in country, rock, pop, and Bollywood.
Her journey as a musician started at the age of four when she first picked up her violin – by 13, she was performing in honkytonks and dive bars. After a brief detour as an industrial engineer in New York City, she realized she needed to re-devote her life to music. She moved to Nashville immediately.
Cassandra has toured across the world, most notably a two-year tour with Indian pop star Arijit Singh. His MTV India Tour was the largest tour in the country's history, and the rest of the world tour included sold-out shows across North America, Asia, Africa, and Europe, including the iconic Wembley Arena in London. She has recorded and performed with The Wildflowers (Tony Harnell of TNT and Bumblefoot of Guns 'N' Roses), ABA (Italy), Vitera and Tequila Rock Revolution. She also toured as a part of the Wrangler National Patriot Tour to perform for service people stationed in the Middle East. You may have seen her profiled in Strings Magazine.
She is an active member and Nashville Chapter Co-Chair of Women in Music (assisting in the launch of WIM Nashville and WIM India), and she works to empower young musicians and songwriters, especially females, through her professional and non-profit work in the industry.