The information on this page may seem like a lot to digest but trust us, it will help you and your sales staff become more knowledgeable about our product line – and electric violins in general – so you can answer any question that comes your way! The information below WILL help you to sell more of our products. 
Check out our Videos page for highly informative videos about everything relating to our philosophy, our options, and more. You're more than welcome to embed any or all of these on your store's website.
---
CONTENTS
---
INTRO: ABOUT WOOD VIOLINS
AND THE ELECTRIC STRING MARKET
MUSIC DRIVES EVERYTHING!
The most important part of motivating someone to buy an instrument is the power of the music that inspires them. Emulating the success of the guitar industry in which an aspiring guitar player purchases their instrument because they've seen artists like Jimmy Page, Eric Clapton, Eddie Van Halen playing the same one, Wood Violins is providing the same experience to our clientele. World-renowned electric violinist Mark Wood is the "pied piper" of the electric violin world and, by offering affordable instruments at the absolute highest quality, we have created a direct conduit from the MUSIC to our INSTRUMENTS.
PLAYERS such as Joe Satriani, Steve Vai, Jimi Hendrix, and Eddie Van Halen sell guitars; NOT companies like Fender or Gibson. Mark Wood is the artist behind OUR company whose vision inspires electric string players to explore their own creativity!
A few bullet points about Mark to share with your customers (click here for Mark's complete bio):
Original member of the multi-platinum selling Trans-Siberian Orchestra
Emmy award winning composer
Worked with Celine Dion, Billy Joel, Dee Snider, Kanye West
Starred in Pepsi commercial
Attended Juilliard School of Music on full scholarship
Studied under Leonard Bernstein
Music education advocate
THERE ARE DRAMATIC DIFFERENCES BETWEEN WOOD VIOLINS AND OTHER MANUFACTURERS.
We are the ONLY electric violin company run by string players for string players, and we are very passionate and committed about providing highly specialized customer support to our clients both before and after their purchase. Since all of our instruments must adhere to Mark Wood's personal standards as a world-class player, this makes a TREMENDOUS difference in their construction and playability.
We have proudly been recognized as the Stradivarius of electric violins!
Our instruments are not "boxes with strings!"
We do not make snowblowers or pianos or drums – our ONLY focus is manufacturing the absolute highest quality electric violins!
Not only that but, for the first time in history, we have a major musician in the string world spearheading the new pathway to the next movement in our industry. Similar to the great 1968 Woodstock moment where Jimi Hendrix's performances catapulted the guitar industry into the billion dollar business it is today, Mark Wood (who is often referred to as the "Les Paul of the violin world") and his company Wood Violins are reinventing the world of electric strings.
The string industry is a sleeping giant and our mission here at Wood Violins is to shake it up and shine a spotlight on the next generation of emerging electric string players!
This is OUR Woodstock moment.
THE ELECTRIC STRING MARKET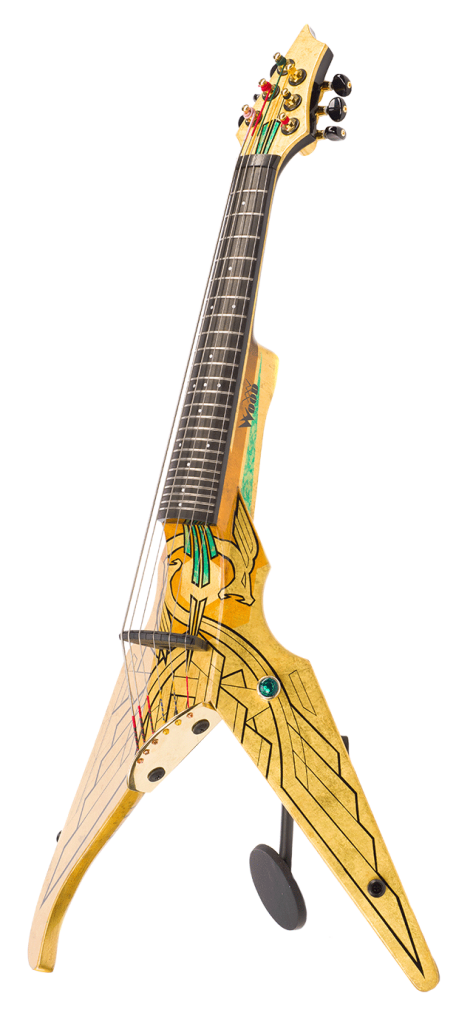 The electric violin world is changing rapidly. Our instruments no longer deserve to sit in the back of the store collecting dust in a bland setting! We are now featured front and center, along with all the guitar, bass, and keyboard departments, where there is tremendous excitement, visual stimulation, and a vibe. Please join us in creating this new environment for the thousands of potential string-playing customers that will be looking for new and exciting ways to purchase electric string instruments. There is a tremendous untapped market here; from beginners to professionals, string players are becoming more adventurous, more savvy, and more willing to investigate new products!
Here at Wood Violins, we manufacture electric violins, violas and cellos that are so unique and special their design has been patented. We feel this gives us the right to broadcast their coolness as loudly as we possibly can. By making this statement, we are by no means saying that classical violin playing is not cool – we are merely trumpeting the existence of an alternative way of approaching this very special instrument. The truth is that these are very cool instruments aimed at players who are anxious to explore new territory.
Because our instruments are custom-built, we are able to offer many options to make sure that the buyer truly receives the instrument of their dreams, from exotic color choices and number of strings (4, 5, 6 or 7) to pickups, frets, etc.
Wood Violins simply blows away the competition as far as sound, style, and playability. However, if your customers need some convincing from folks who actually own our instruments, we invite them (and you!) to visit the Artist page of our website – woodviolins.com/artists – where you can read a sampling of the high praise we receive from our top-tier customers, plus watch videos of how they use their instruments.
Each instrument comes with a Certificate of Authenticity signed by Mark Wood and our team, which should actually increase their value over time.
Some helpful bullet points to keep in your back pocket (we LOVE bullet points around here):
Led by visionary electric violinist Mark Wood.
Developing a special community for string players around the world to network and connect.
Excellent, personalized customer service and support by people who are intimately familiar with our products.
Wide range of products for all players – these are the instruments of choice for professionals and beginners alike.
Lovingly custom-built by our team of master artisans.
We build our instruments to be as light in weight as possible – comfort is KEY. We use poplar wood and remove all extra unnecessary gadgets and preamps to lighten their weight.
We offer two great pickup choices – both of which are aimed at the most discerning of customers.
Our Vipers feature our patented "chest support system" which is a self supporting device that gives the feeling of a "floating" violin.

We removed the "upper bout" so the player can shift comfortably to higher positions without the strain of pulling around the upper "shoulder" of the traditional violin. Shifting is still accurate because we leave the heel of the neck for the thumb to anchor.

Our Electrify Your Strings!™ (EYS) series of music education outreach programs is the most groundbreaking program of its kind and is a natural tie-in to Wood Violins products. Since our inception, we've worked with hundreds of thousands of young musicians and generated well over $1,000,000 for America's school music programs.

EYS stimulates and empowers all string players to explore a broader experience with music and their instruments.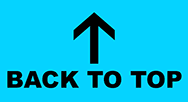 ---
PRODUCT SUMMARY
With the exception of the Stingray SVX4 and Stingray SVX5, all of the instruments offered by Wood Violins are custom-built and hand-made right here in America by a team of master artisans and were created and designed by world-renowned electric violinist and Emmy-winning composer Mark Wood.
As for size, weight, and tone, all of our instruments are made of poplar wood, are refreshingly light and comfortable to play, and have excellent sound!
| | |
| --- | --- |
| | THE VIPER is in a league of its own and is like no other instrument in the electric violin market. It cannot be compared to ANYTHING offered by our competitors! PERIOD! The Viper is the most revolutionary and innovative electric violin ever offered to the modern violinist. It features our patented chest support system (invented by Mark Wood), which enables the player to play without using a shoulder pad or chin rest, offering complete freedom of movement and comfort. It is the ONLY electric violin that "floats" on the player's body and affords a level of freedom that is unparalleled. And, for people with neck and back issues, the Viper is a game changer; allowing them to play WITHOUT PAIN! |
| | THE KATANA, NASHVILLE, and LEGEND are aimed at those players preferring an "under the chin" experience. They are feather-light and extremely comfortable to play for long periods of time. Not only will your customers experience superior ease of playability but they will not experience the fatigue and discomfort that is so closely associated with our competitors' electric violins. Your customers will receive the highest level of quality when choosing these more traditional instruments. |
| | THE COBRA CELLO utilizes similar technology to the Viper with our shoulder harness system. There is no other electric cello on the market today that can allow the player to perform while standing, dancing, singing, etc. It can also be fitted with a endpin and played while seated to offer a complete and unique experience to the player. |
| | THE KING COBRA CELLO has all the reference points and comfort zones of an acoustic cello. The centerpiece of the King Cobra is the same groundbreaking design as our traditional Cobra but with added elements (such as an endpin) that will satisfy the comfort level of even the most traditional cellist. |
| | THE STINGRAY SVX SERIES is changing the perception of affordably-priced electric violins. The SVX utilizes the same Wood Tru-Tone pickup that's offered on our custom models. Best of all, THEY DO NOT REQUIRE A PRE-AMP! The feather-weight bodies of the SVX4 and SVX5, combined with our Wood Tru-Tone pickup for enhanced dynamics, warmth, and uncompromised clarity, make this instrument a true joy to play for extended periods without the fatigue associated with many other electrics on the market. Available in 4 or 5 string models, the Stingray SVX comes in two eye-popping finishes – Candy Apple Red and Galaxy Black – and they sound just as fabulous as they look! |
| | THE STINGRAY SVX PRO features upgrades that include a deluxe custom finish of your choice (or ours because we do love to play around with these things), Wittner tuning pegs, and better quality chin rest. If desired, the pickup can be upgraded to a Barbera for an additional charge; however, the vast majority of our customers are thrilled with the included Wood Tru-Tone pickup. |
| | THE CONCERT SERIES ACOUSTIC-ELECTRIC: traditional by day, rockin' out at night! Teachers LOVE these instruments because of their ability to be played in more traditional orchestra settings, while their students love the fact that they have a versatile acoustic electric instrument. These are also extremely popular in the country market, where the visual aspect is more conservative but the performance aspect is quite demanding. We're proud and honored that Martie Maguire (Dixie Chicks) exclusively played our AE's during their last tour and Cory Churko, Shania Twain's music director, used our AE for the 2018 "Shania NOW" tour. |
A NOTE ABOUT VIOLAS:
We CAN do viola-size instruments but they are only available as fretless models and there is additional cost involved.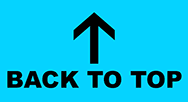 ---
CUSTOM FINISHES
IF YOU CAN DREAM IT, WE CAN DO IT! We offer the standard color selection plus unlimited custom colors. If you've seen a guitar finish that you like, we can do it on a violin! A favorite paint job on a car? Done! We can match pretty much ANY COLOR your customer can dream of. We also offer the Annie Haslam Signature Series of custom hand-painted instruments based on the individual customer's personality and color preferences, and our brilliant Chris Compston Artist Series.
---
SOCIAL MEDIA
Be sure to have your customers follow us on Facebook and Instagram (@woodviolins).
Encourage your customers to visit and join our WV community on Facebook – facebook.com/groups/woodcommunity – a great gathering place for WV players from all over the world where they can get equipment recommendations, networking opportunities, and more; and it has become a place where everyone who owns one of our products can share their musical thoughts and ideas.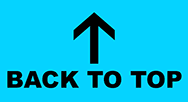 ---
ELECTRIFY YOUR STRINGS! (EYS) – DEALER PARTNERSHIPS WITH MARK WOOD'S HIGHLY ACCLAIMED MUSIC EDUCATION OUTREACH PROGRAM.
WE ARE THE ONLY ELECTRIC STRING COMPANY THAT GOES DIRECTLY TO THE CUSTOMERS YOU NEED TO REACH!
Mark and his team of Artist Mentors visit upwards of 100 schools per year with our EYS music outreach program and work with thousands of orchestra students! When we are in YOUR area, this presents a perfect opportunity to partner with us and be a "hero" at the school(s) in your community.
Please check our calendar page to see if we are in a location near you; we find it to be HUGELY successful when we partner with dealers when doing our EYS programs.
This is how it's usually done:
Every school we work with gets a FREE Stingray SVX electric violin that they can either keep or use for raffle purposes; proceeds from the raffle support their music program.
As a dealer in the area, you can "buy in" to be part of this opportunity by purchasing a Stingray SVX from us at a super low price (just slightly above our cost).
During the final concert event, we announce your store from the stage and bring your representative up to join us as we choose the raffle winner.
Your store can have a presence at the event by setting up a table in the lobby with our products for our attendees and their parents to check out. (We strongly suggest having some of our Stingray SVX's on hand. Many of our dealers sell out on the spot.)
Schedule permitting, Mark can also do a FREE CLINIC and/or meet and greet at your store either right before or right after the EYS concert. There is no charge to you! You set it up and we will promote it (newsletters and social media) to the entire area.
Please alert any educators that you deal with about EYS. If you like, we'll be happy to provide you with EYS flyers to have available at your store.
Grow Your Rental Market with the Retention of School String Programs
Dealers have reported lowered return rates for their rental programs after EYS has come to town! Schmitts Music in Sioux Falls, SD is a prime example of this; after participating in an EYS in their area,  they experienced no rental returns for the first time in 50 years! We all know the name of the game is recruitment and retention and EYS stimulates student engagement on the highest level. When kids are super excited about playing music, it's a win for all of us!
Incorporate a selection of Stingray SVX's and/or Concert Series Acoustic-Electrics into your rental program; offering additional choices for your customers.
Find out more about EYS by visiting www.electrifyyourstrings.com
Please contact us if you'd like more info about partnering with us for these incredible music outreach events.
Visit our Endeavors page to find out more about all the music outreach programs we do.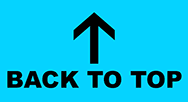 ---
STORE DISPLAY TIPS AND BASIC INFO TO SHARE WITH YOUR CUSTOMERS
Make sure you have a good supply of the following on display for your customers – contact us and we'll be happy to send any or all of these items to you.
WV brochures and 1-sheets
WV posters
WV banner (pictured below)
Electrify Your Strings (EYS) flyers for educators
Mark Wood Rock Orchestra Camp and Music Festival (MWROC) flyers
We also offer a life-size cardboard cut-out of Mark Wood! Let us know if you're interested…
You don't need a lot of room to create an eye-catching display – here are two great examples!
All violins on display must be tuned regularly. The tunings are as follows (depending on number of strings): E-A-D-G / E-A-D-G-C / E-A-D-G-C-F / E-A-D-G-C-F-Bb
Please use shoulder pads on all "chin rest" violins (Stingrays, Katanas, Nashvilles, etc.).
We highly encourage you to have either our Wood WVA10D amp or a nice clean keyboard amplifier set up at all times with e.q. and reverb settings appropriate to the violin. Put treble settings as low as possible to avoid "screechy" tone. A pedal board would be an ideal thing to have available for your customers as well. Make sure you have a wah-wah pedal!
If possible, have some of our great videos available for all your customers to watch. Direct them to the Videos page on our website – woodviolins.com/videos
Please CLICK HERE to download instructions and set-up procedures for the Viper. Vipers must have chest support system in place at all times. Strap must be adjusted to accommodate each individual. The chain attached to the Viper's chest can be shortened or lengthened with needle-nose pliers. As with any of our products, CONTACT US by phone or email if you ever need assistance – that's what we're here for!
Occasionally, please clean instruments with a clean cloth. Since there may also be rosin build-up on the strings, carefully wipe it off with rubbing alcohol. Try to avoid making contact with the finish as it can damage the finish.
Since there is interest from guitar players (6-string fretted models in particular since they can be tuned like a guitar), please make sure the guitar department is aware of these violins and request them to alert potential customers. This is a great cross-over marketing strategy, btw! So many kids switch to guitar after giving up the violin but that's because they don't know about US!!
When customers receive their instrument, make sure they receive the "Certificate of Authenticity" signed by Mark Wood and his team that was included with its packaging.
You may wish to order a selection of merchandise to have on hand that will enhance your customers' experiences;

Wood Violins t-shirts
Mark Wood CDs
Mark's violin method book Electrify Your Strings
Mark's new curriculum, Rockin' Strings, developed with the assistance of Dr. Bob Gillespie from Ohio State University
Mark's sheet music and string arrangements

If a customer wants advice as to which model to choose, you may contact us directly or send them to our Wood Violins Facebook Community page – facebook.com/groups/woodcommunity, where they can connect with other players from around the world who can help them make their decision.
VERY IMPORTANT: Please make sure your customers register their instruments once they've received them! They can do so at woodviolins.com/warranty.
Please feel free to have your customers contact us directly for questions you may not be able to answer or that are not covered here (and make sure they tell us that you sent them so we can send them back to you). Encourage them to visit our website and our Facebook and Instagram pages:
Facebook – @woodviolins
Instagram – @woodviolins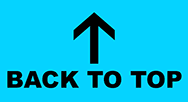 ---
PICKUPS
(Please note: Visit the Videos page for highly informative videos demonstrating both of our pickups.)
Whether your customer chooses our Wood Tru-Tone pickup (a single piezo pickup with outstanding tone and punch) or upgrades to the Barbera Transducer pickup (individual piezo pickups under each string), the range of tone produced by our electric violins is unequalled. The pickups we use on all our instruments are so full-bodied and versatile that you can achieve an enormously wide range of sounds from brilliantly clean acoustic to the heaviest metal thrashing you can imagine and everything in between. Using your imagination and creativity, you can have it ALL in one instrument!
What's the difference between a Wood Tru-Tone pickup and a Barbera pickup?
Wood Tru-Tone Pickup: This is our infamous patented bridge designed by Mark Wood. It has high output, and a very precise/clear tonal range without that shrill tone that's common on many other electric violins. Our Tru-Tone pickup is also completely passive and simple, meaning it does not require any batteries or complex pre-amps like many other companies require. What you get is an articulate pickup with smooth high frequencies, distinct mid frequencies and warm, welcoming low frequencies which all combine to give an inviting sound. It's simple, affordable, and has quite a beautiful tonal balance.
*Available on 4 and 5 string violins and cellos.
Barbera Pickup: These pickups are the best available in the industry. They use a multi piezo system (each string has its own pickup element) which captures the sonic complexities of each string. They also use a simple passive circuit (no batteries or pre-amps required). Simply put, these pickups have incredible tone.
*Available on all 4, 5, 6, and 7 string instruments; also available in a twin piezo model (two elements per string for even more clarity and warmth)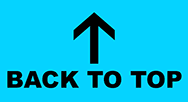 ---
FRETS
(Please note: Visit the Videos page for highly informative videos about Mark's groundbreaking fretting concepts.)
For violinists looking to expand their playing technique and stimulate their imagination, the fret inlay configuration (created by Mark Wood, with trademark pending) provides several important features.
First, with frets, the clarity of pitch and intonation is greatly improved.
Second, violinists can explore chordal concepts with ease, broadening their musical vision.
Third, they help visualize the "framework" of the "musical fingerboard" which helps support improvisational techniques.
And it's opened up a whole new playing field for guitarists to experiment with a new instrument since they can be tuned like a guitar (utilizing special strings)! However, unlike the frets on a guitar which require the player to place their fingers behind the fret to achieve accurate pitch, our frets are placed in such a way so that the player places their fingers directly on top of the frets with a nice, light touch.
For further information on fretted violin techniques, please refer to Mark's method book "Electrify Your Strings" (published by Cherry Lane and distributed by Hal Leonard) where you can find detailed diagrams and fretboard grids.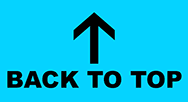 ---
ACOUSTIC VS. ELECTRIC
An acoustic violin with a pickup is NOT an electric violin!
Occasionally, a customer may ask, "Why can't I just put a pickup on my acoustic violin?" An acoustic violin with a pickup is NOT an electric violin. It is a LOUD acoustic violin. Just like an acoustic guitar that has a pickup cannot do what an electric guitar can do and vice versa. They are two COMPLETELY different instruments. Imagine Jimi Hendrix attempting his electric performances with an acoustic guitar with a pickup – it's quite a different language and approach and guitar players understand and appreciate the difference and the applications of the two distinct instruments. It is very important for string players to understand this concept.
A solid body (or semi-hollow body) electric violin functions differently acoustically than an acoustic violin. With a pickup mounted on an acoustic violin, the acoustic's body absorbs a lot of the vibrations that are needed to feed the output of the pickup; thus, the acoustic violin with a pickup is not giving a full spectrum of tonality and fidelity. With a solid body violin, there is very little interference with vibration because there is no acoustic shell which means the pickup is functioning at 100% output capacity. When you plug a solid body electric violin into an amplifier, you are getting a very pure signal with virtually no feedback and the sound is uncolored by an acoustic body.
Will I be able to get an acoustic sound from a Wood electric violin?
When Mark Wood worked on Celine Dion's string arrangements, he used his 7-string fretted Viper to perform the violin, viola, cello, and bass parts as a string quartet and nobody noticed the difference in sound. To achieve this, he plugged into a pro-level pre-amp and added a bit of reverb and EQ, and voila! A Stradivarius on the stage of Carnegie Hall!
So in short: YES you can make a solid body electric violin sound like an acoustic violin with simple reverb settings which can simulate the body cavity and hall size.
Will it be difficult to switch back and forth between my acoustic and electric violins?
Quite the opposite! Our customers tell us that playing our instruments (the Viper in particular) helps them to relax in their overall playing style. Since the Viper "floats" on your body and you do not need to hold it up with your arm or support it under your chin or grip it for dear life, you can play with a lighter, more relaxed touch. This technique translates quite easily between acoustic and electric.
Think of it in terms of a guitarist: Most guitarists own both electric and acoustic instruments – although each of them has a somewhat different feel and will give the player a different sonic experience, they are essentially the same instrument.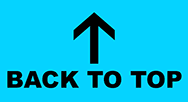 ---
FOR CUSTOMERS WITH NECK, BACK, AND/OR SHOULDER ISSUES – THE VIPER IS THE CURE!
Since our Viper model "floats" on your body, there is absolutely no stress or discomfort associated with the instrument. Several of our Viper clients have issues with neck, back, or shoulder problems of all types and they have gotten the relief they've been looking for with our unique patented design. We are proud that the instrument design addresses not only the needs of the average violinist who finds the chin rest/shoulder pad combination uncomfortable and compromising, but also those of players who are unable to enjoy and play a standard violin because of accidents or damage done to their necks and backs. In fact, a well-known neurologist and orthopedic surgeon by the name of Dr. Albert Casabona uses our instruments in demonstrations and lectures pertaining to solutions for musicians who suffer from neurological problems.
Watch this compelling video from violinist and educator Eileen Riechard Drew, whose neck issues prevented her from playing until she discovered the Viper: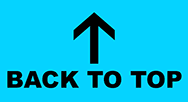 ---
STRINGS
Why do you make 4, 5, 6 and 7-string models?
To offer the modern violinist as many options as possible! Why stop at 4 strings? The added C string for our 5-string models enable the player to explore viola capabilities; while the 6 and 7 string models allow the player access to the range of bass, cello, viola, AND violin: AN ENTIRE ORCHESTRA ALL IN ONE INSTRUMENT!
Please note: Vipers can have 4-7 strings; Cobras can have 4-6 strings; all other "under the chin" models are available in 4 and 5 string only.

Is there a "learning curve" involved with adding more strings?
Virtually none! As a string player, your customers already know the language – so you need to get them to think of it as adding new words to their vocabulary. The first four strings are tuned in fifths, and each additional string continues this pattern. String spacing is slightly closer together as you increase the amount of strings. For the 6 and 7-string models, think of the instrument as encompassing a full orchestra: violin, viola, cello, and bass all in one instrument!
Can the 6-string fretted Viper be tuned like a guitar?
The 6-string fretted Viper, when tuned like a guitar and using special strings, is PERFECT for guitarists who are interested in exploring the wide dynamic range offered by an electric violin (not to mention how absolutely cool it looks on stage!). Although, as with anything new, there is a slight learning curve as you get used to the feel of a violin and playing with a bow, all of our guitarist clients have reported tremendous success with the instrument. And quite a few of them end up reverting to violin tuning to explore those avenues as well! The 6-string fretted Viper can be tuned either like a violin (in fifths) or using standard guitar tuning (utilizing special strings).
Where can I buy strings for your instruments and what kind should I use?
You can view the selection of strings we offer in the store on our website – woodviolins.com/store
We recommend D'Addario Helicore strings. They make special titanium A and D strings for us, and we have special F strings ad B-flat strings for our 6 and 7 string Vipers.