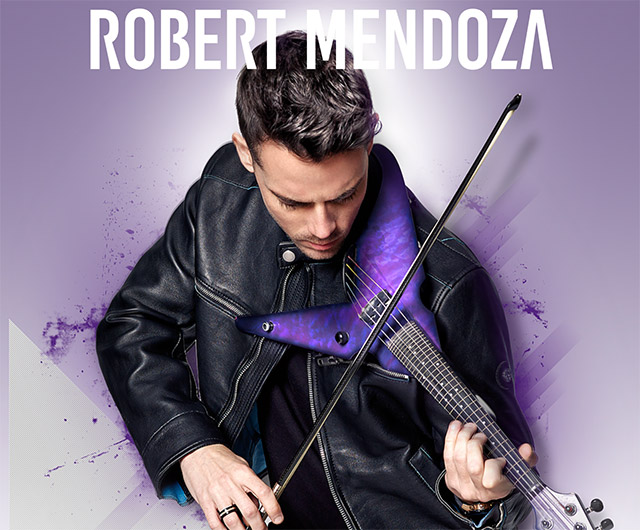 Passion, devotion and feeling is what moves Robert Mendoza's musical inner world, who has become one of the most innovative and spectacular talents of the music scene, and one of the most popular violinists in the world thanks to his YouTube's viral videos and his love for his fans.
With over 717,000 subscribers on his official YouTube channel, and 747,000 fans in crescendo on Facebook, it's no wonder that Robert Mendoza has positioned himself among the most sought-after violinists on the internet, with more than 108 million views on his most popular videos.
He and his violin have travelled around the world performing in the best venues, such as Privilege or Pacha in Ibiza, Cavalli Club in Dubai, playing in international festivals, and sharing stage with Chino y Nacho, Dimitri Vegas & Like Mike and visiting countries such as Mexico, Chile , Nicaragua, Bolivia, Malaysia and the United States.
Big artists such as Shakira, Maluma, Luis Fonsi and CNCO have supported and shared Robert Mendoza's work.
He is currently working on recording of his first album, which will be released in 2018.
Website | Facebook | YouTube
Twitter: @RobertMendoza_
Instagram: @robertmendoza
There are too many incredible videos and it's hard to pick one but this is LIVE!!