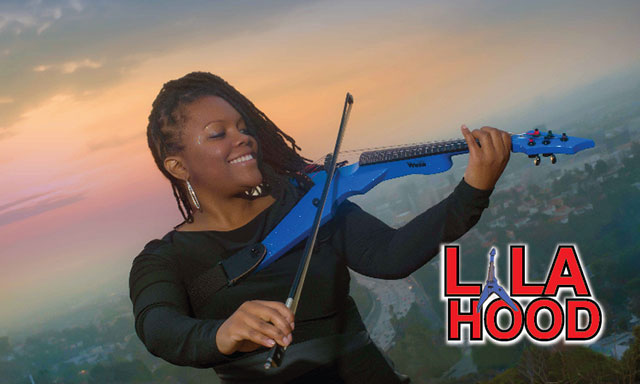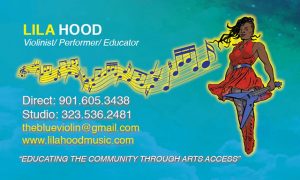 "Since I started using the Viper, I feel so free!  After playing for as long as I have, it has been a relief to not have to overwork my chin, neck, and shoulder!  My performances have been elevated to a higher level with the use of this amazing instrument!"
Lila Hood is a captivating performer and recording artist. Now residing in Los Angeles, the Memphis native is a seasoned, professional multi-instrumentalist whose dedication is shown through her many accomplishments involving her craft. Although her primary instrument is the violin, Lila is also skilled on piano and other members of the string family. Adding even more gravity to her impressive musician's resumé, her classical training has made her very capable of composing and arranging for strings, and serves to propel her in performing on both acoustic and electric violin.
While in college at Georgetown University, Lila was selected to participate in the New York String Seminar Orchestra, where premier violinists, Maestro Emeritus Alexander Schneider and Maestro Isaac Stern, mentored and coached her. Through consortium, she went on to become a founding member of The Howard University String Quartet and a student at The Blair School of Music at Vanderbilt University. After participating in classical performances at Carnegie Hall and the Kennedy Center, Lila felt a strong desire to explore different musical genres, including jazz, blues, rock, reggae, soul, Afro-Cuban, Latin, and hip-hop.
Click here for Lila's full bio.
Facebook: Lila Hood
Instagram: @lilahoodmusic
Twitter: @lilablueviolin
Website: lilahoodmusic.com