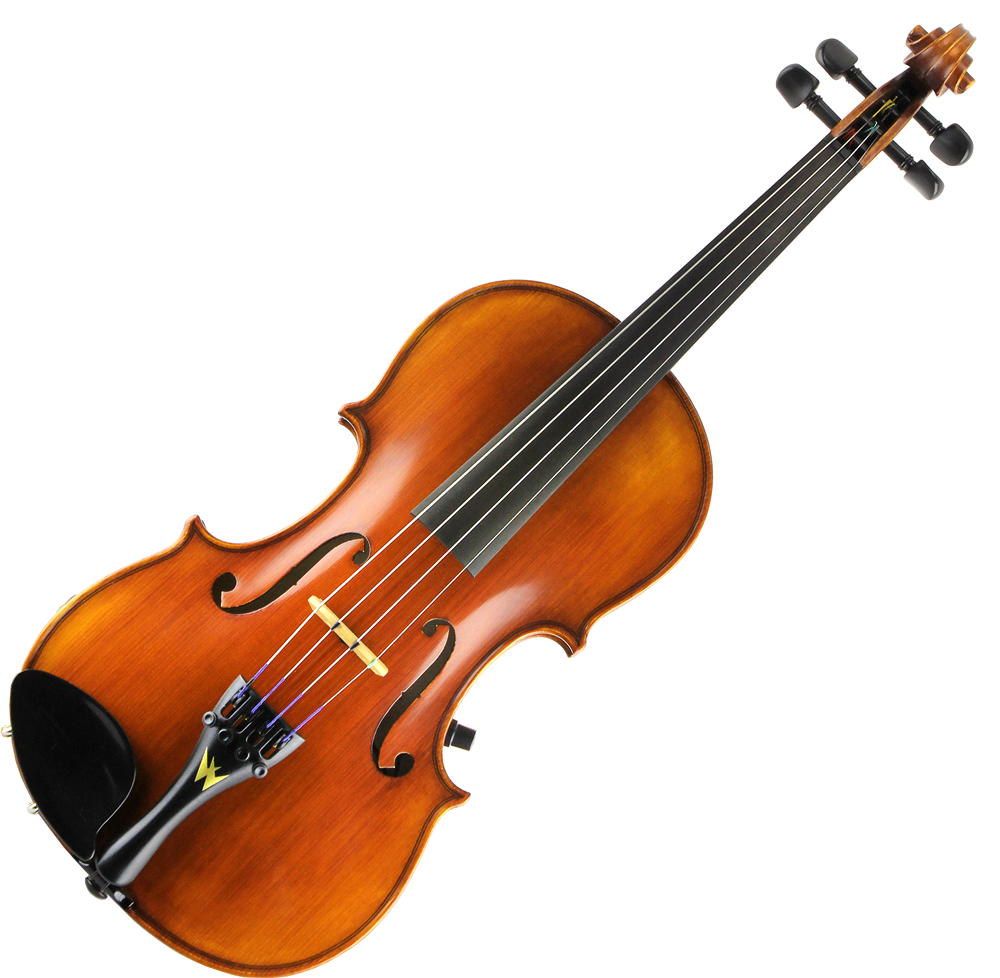 "Similar to my contributions towards innovating electric strings, I felt it was time to develop my vision of an acoustic electric instrument that can be incorporated into a 21st century experience.
Installing my custom Wood pickup on a carefully-crafted acoustic body created the most beautiful, full fidelity sound I've ever heard from an acoustic electric.
All of us at Wood Violins are very proud to offer the Concert Standard and Concert Deluxe violins to our customers."
– Mark Wood
The new teacher-recommended "Concert Series" is Wood Violins' first foray into the acoustic-electric arena, and with street prices starting at only $899, the Concert Series violins are perfect for young musicians to play in school orchestras by day and record with after school.
Equally at home in orchestral settings and solo performances, whether you're plugged in or unplugged, you can be assured of receiving the same excellent sound quality Wood Violins is known for.
CONCERT STANDARD:
Aged wood (minimum 5 years) with instrument-grade maple for the ribs and back
Close-grain carved spruce top
Color-shaded spirit varnish
Available in 4-string ONLY
CONCERT DELUXE:
Well-figured aged maple (aged at least 7 years)
Close-grain carved spruce top
Guarneri style ebony chin rest
Wittner fine tuning pegs
Available in 5-string ONLY
FEATURES:
Both models are constructed with aged maple and close-grain carved spruce tops.
Conveniently placed output jack and volume knob.
Feature our powerful Wood bridge pickup.
Included Accessories: Case