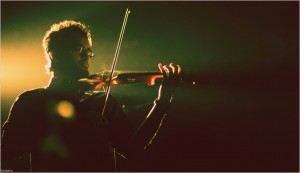 "I have been playing my Stingray SV-5 for more than one year now, and I really love the instrument because it has got a diverse tonality and it is very much lightweight. I feel comfortable while playing Classical, Rock, Jazz or any other genres as it has got a mellow sound but at the same time a very Powerful Pickup System. The Balance between the sound level of the strings is remarkable. I would recommend this violin to everyone whether a beginner or an advanced violin player."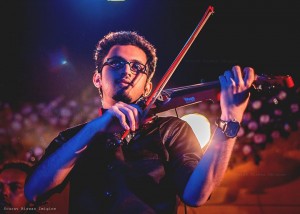 Considered by many to be one of the most talented violinists in Kolkata, Rohan's first musical influences stemmed from his father, eminent violinist Mr. Deb Sankar Roy (of Violin Brothers fame). With his father as a violinist and mother a singer, he was automatically moved towards the essence of music. He began learning Violin under the tutelage of his father and guidance of his mother at the tender age of 5. He was greatly influenced by a French musician Jean-Luc Ponty and a Carnatic Fusion violinist Dr. L. Subramaniam. He was introduced to western classical music and he has won the Challenge Cup and a gold medal for topping the Grades at Royal School of Music (London). He has also participated in many music festivals and competitions where he has been awarded as the best performer. He is currently working with bands named "Silajit Live" , "Taal Tantra" , and also as a solo performer of Western Classical and Jazz Fusion genres. In 2010, he has worked with an Indo-French traditional & experimental music project "A Plus" supported by Alliance Francaise du Bengale, Campus France Kolkata and the prestigious Calcutta School of Music. He got the honor of performing at the Moscow Conservatory with his father in Aug 2011, organized by ICCR. He has played in numerous Indian Films such as Chotushkone, Piku, Chotoder Golpo, Yoddha, Lorai etc. He currently hopes to collaborate with eminent musicians all over the world and continue his journey as a performer.
Our Stingray ambassador just added a gorgeous Mark Wood Signature Series Viper to his arsenal! Check out his cover of Flight of the Bumblebee!
Check out more of Rohan's awesome videos on his YouTube channel.
Connect with Rohan on Facebook.
You can also find him on our Stingray SV page.