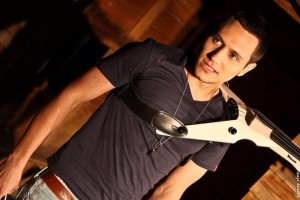 "The first time I saw a Viper was on 2008 when browsing videos on YouTube. At the beginning I thought – what strange space-ships they build today that pretend to be a violin. But after hearing the true sound of it my mind was blown away and I started to look for my own Viper by Wood Violins. The Viper gave me the opportunity to explore and search for new approach of sound. Its magnificent capability of absorbing the sound produced by the hands and translating it in a most precise way, is what made me so curious about owning one. Now I can enjoy unlimited options of vast range of sound and tonal use!"
See more on BAR's YouTube channel.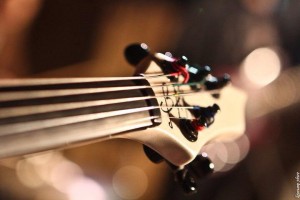 Bar Markovich, born in Israel in 1991, began studying the violin at age 6. He currently studies with Ani Schnarch at the Royal College of Music in London. Bar was granted scholarships by the RCM Polonsky Scholar, The America-Israel Cultural Foundation, the FIDF, and was a laureate of the 2008 Paul Ben-Haim Competition, Tel Aviv. He was a member of the Young Israel Philharmonic Orchestra, the Jerusalem Music Center program for outstanding young musicians, and is a graduate of "Keshet Eilon International Violin Master-courses".
He appeared as a soloist with the Haifa Symphony in 2006-2009 and 2012 , as well as Ra'anana Symphony Orchestra and with Daniel Barenboim's West-Eastern Divan Orchestra, performing in Europe, in New York's Carnegie Hall and at the UN.
He has taken part in masterclasses given by Ivry Gitlis, Miriam Fried, Zakhar Bron, Maria Radicheva, Vadim Gluzman, Mila Feldman, Sophie Jant and Rudolf Koelman.